Rae, volunteer & Amanda Cimorelli, Staff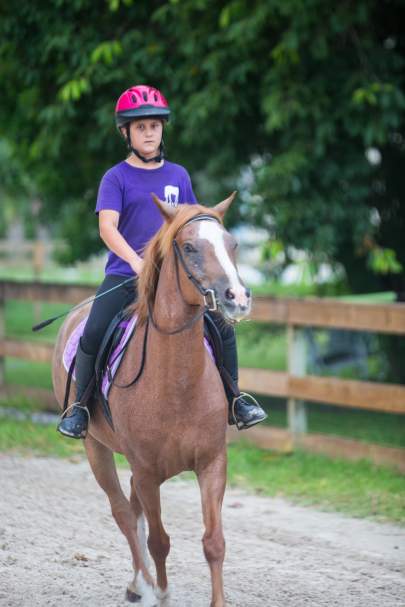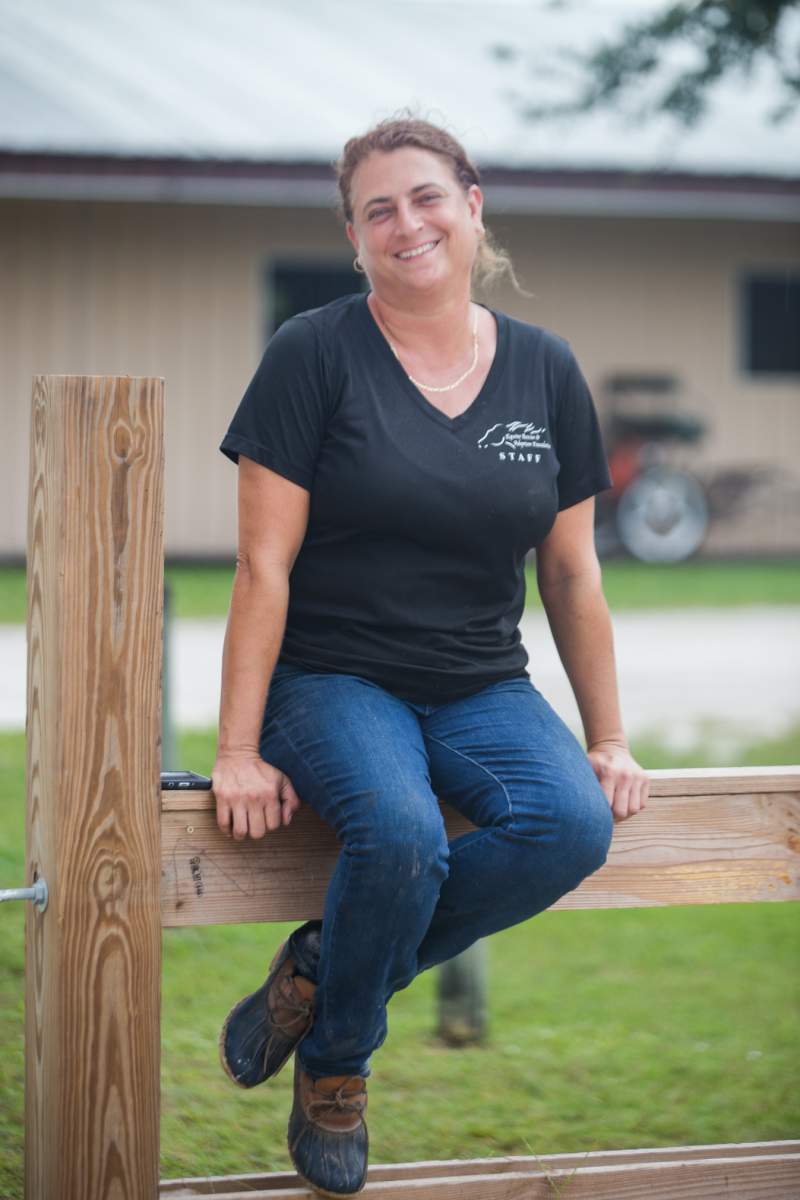 Amanda has been in love with and caring for horses her entire life. She was
part of a military family and that often means moving around the country as
her father's duty assignments changed. Wherever Amanda went, her horses
followed. One of those bigger moves was moving from Fort Sill in Oklahoma
to Fort Bragg in North Carolina.
As a young adult, Amanda trained her horses for hunting, jumping, and rodeo
work. She became highly skilled and competent in each of those disciplines.
When her father retired from the military in 1994 they decided to move to
Florida which began Amanda's journey to ERAF. Amanda worked with several
equine related businesses once she came to Florida. Immediately prior to
working with ERAF, she worked with Choyce Party Ponies.
While at Choyce Party Ponies, Amanda started doing volunteer work at ERAF and
ultimately decided that ERAF and their mission was the place she wanted to be.
About two years ago Amanda became a full-time staff member with ERAF.
While not shy, Amanda isn't the type of person that seeks the spotlight. She
quietly and professionally works with our horses and each and every horse is
better for having received Amanda's attention.
No story about Amanda is complete without the story of her nine year old
daughter, Rae. The adage about the apple not falling far from the tree
applies to Amanda and Rae.
Rae apparently acquired Amanda's "love of horses" gene. She's been riding
since she was three and is an amazing rider. She has her own horse and
competes seasonally in some of the local jumping competitions.
Rae also acquired her mother's capacity for work. On Saturday mornings many
children are sleeping in and then spend the rest of the day playing their
video games. Rae on the other hand gets up with Amanda and comes to the
barn and mucks and feeds with the best of them.
After a full morning of mucking, feeding and watering, most of our volunteers are ready for a
cold drink and a shower. Rae on the other hand is ready to grab a few
horses and work on training them.
Amanda and Rae are two amazing and important parts of ERAF's success. We
try and make it a point to stop and thank them both periodically for the
contribution that they make to ERAF. For the entire Board of Directors, we would like
to acknowledge and publicly thank Amanda and Rae for all they do for our rescued horses!