ERAF is extremely grateful to be a 2023 Brennan Equine Welfare Fund grant recipient. This much-needed funding will support our 2023 Summer Supply Drive which provides hay, feed, and horse supplies to our herd during the long, hard summer months.
Thank you, BEWF, for all you do to help ERAF! We are proud to have your support!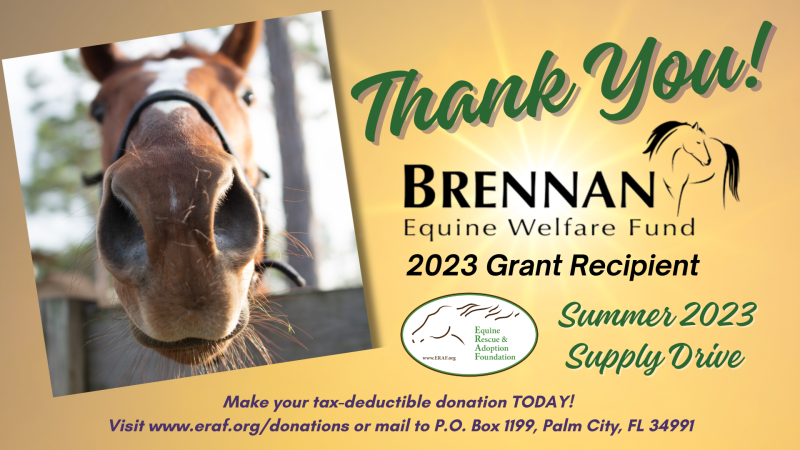 "Grants from Brennan Equine Welfare Fund are awarded to reputable equine rescue shelters and sanctuaries across the country that help save elderly, injured, abused, starved, and slaughter-bound horses, as well as those used in medical experimentation. Established in 2000 by Linda S Pavey, Brennan Equine Welfare Fund carries on the memory of her equine companion, Brennan (J.B.'s Hero), an off-the-track Thoroughbred. Brennan Equine Welfare Fund is a non-breed, non-discipline specific organization believing that all horses, regardless of their breeding, training, age or stature in life, are deserving of respect and dignity."
---
ERAF is thrilled to be selected as a 2023 EQUUS Foundation Guardian and #HorseProtector and to help raise awareness of the positive impact of horses in our lives and their need for protection. We are so grateful for the ongoing support that EQUUS Foundation provides to ERAF and our horses.
You can learn more about their good work and take the #HorseProtector pledge here: https://rb.gy/1xn1s
Thank you, EQUUS! We are proud to be your partner!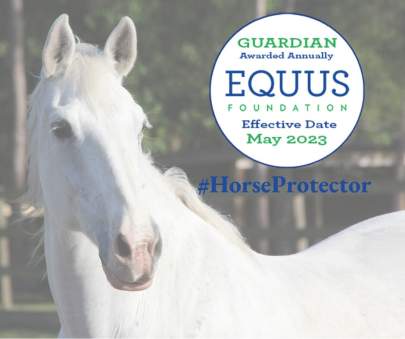 ---