On November 17, 2022, at 7 PM, ERAF is pleased to bring you a special screening of
The Mustangs: America's Wild Horses at the beautiful Lyric Theatre in Downtown Stuart.
Click below for more information and to purchase your tickets.
All proceeds benefit ERAF's rescue horses.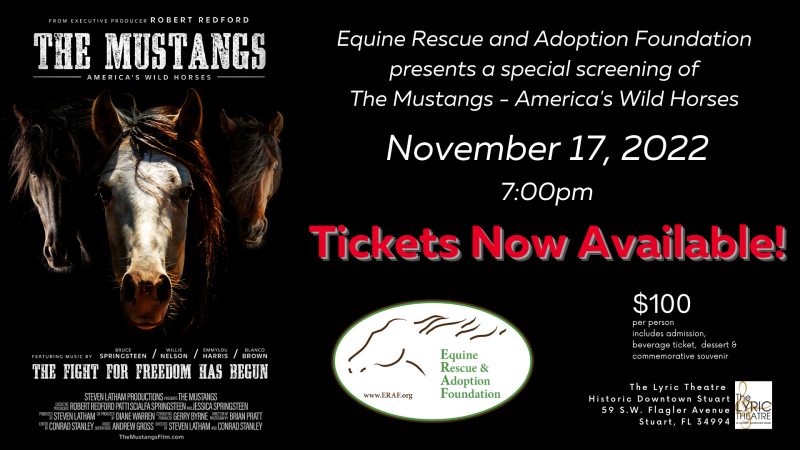 ---
We celebrated the 4th Annual Derby Day Benefit with 4C's Club, Caring Children/Clothing Children, and what a fun day it was! A HUGE thank you to our guests, sponsors, vendors, volunteers, and staff for coming together to make the day a success! We can't wait for next year! SAVE THE DATE: May 6, 2023!
---
Fundraising events are held throughout the year and are an important source of revenue. Sponsorships are available for all events.

Volunteers are needed for a range of activities including planning events, set up and breakdown of events, assisting the day of events. Please contact Melissa J. Muller for more information. To view our past events, click here.