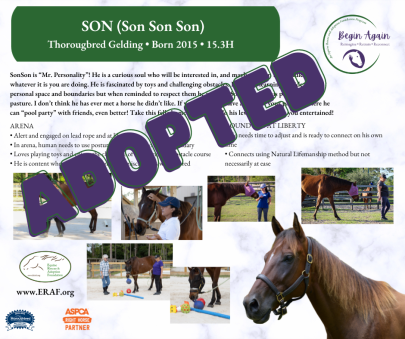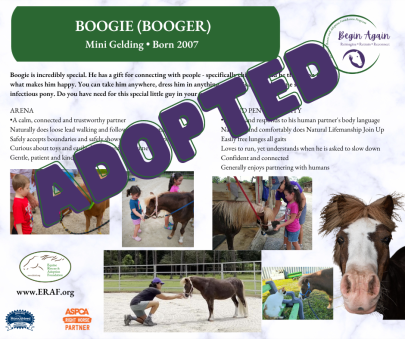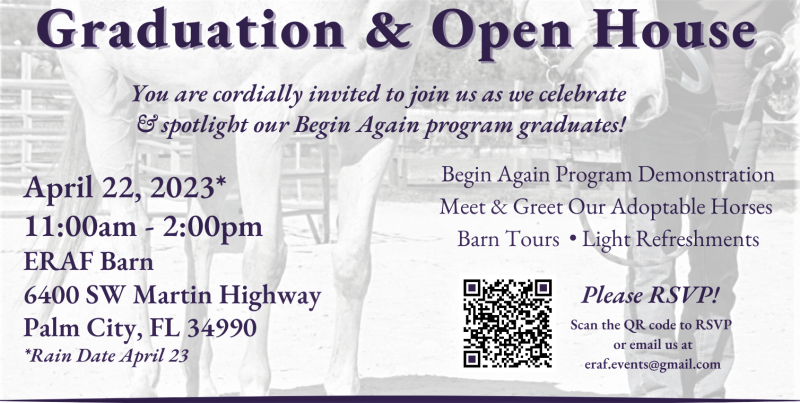 On April 22, 2023 we celebrated our Begin Again graduates! Our retired Thoroughbreds and their volunteer teams showed invited guests the results of the 8-week program. These are just a few photos from a wonderful day!
We are incredibly proud of our horses and volunteers for all their hard work and dedication! Well done, everyone!
Special thanks to Merriam Mashatt, our Begin Again program director, and Debbie DeSantis, Begin Again equine facilitator.