ERAF's Partners for Equine Assisted Learning
Located on our property, we currently have an equine assisted learning program which serves children in need.
This program is operated by Kristi Huddleston, a certified Equine Specialist in Mental Health Learning through PATH, (Professional Association of Therapeutic Horsemanship).
To learn more about the Harmony and Horses program or to inquire about enrolling a child please visit
https://www.music4miracles.com/harmony-and-horses
Eagala Programs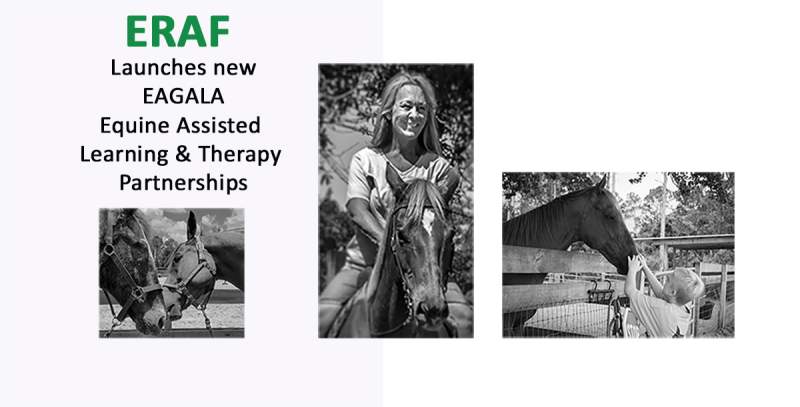 Also located on our property are Equine Assisted Psychotherapy (EAP) and Equine Assisted Learning (EAL),therapeutic intervention programs where people, in the presence of horses, are encouraged to be themselves and interact with the horses, which in turn can lead to emotional growth and learning.
These programs are focused at an emotional level to add to the client's psycho-educational program, faith based programs, family dynamics, workplace dynamics and/or any other areas of life.
Group sessions are 60 minutes each. For more information contact Michele Potts at
772-486-2350 or mindfultrails@gmail.com or ERAF.