Make every day a Giving Day.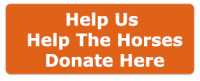 Giving Tuesday December 3, 2019
#GivingTuesday is just around the corner! Join us on December 3rd from 10am-2pm for an open house! Enjoy barn tours, meet our adoptable rescues and learn how you can become a volunteer. Everyone is welcome! (Please wear close-toed shoes!) The event is free but donations are always welcome! Need more information? Give us a call or drop us a message.

---
We'd like to tell you about two of our amazing volunteers, Marianne and Robin, who have shared their stories for the #GivingTuesday contest #MyGivingStory. Now we need your help - and votes! - for a chance to win up to $10,000 for ERAF. Thank you, ERAF friends who voted!
---