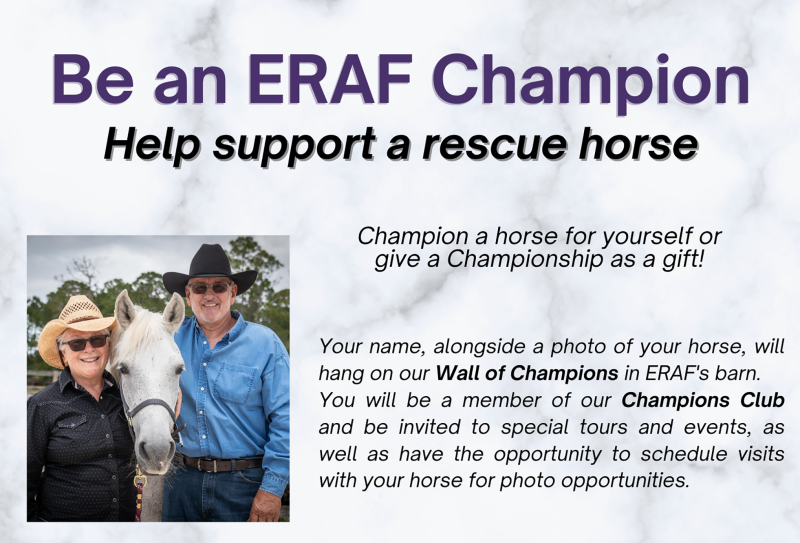 The ERAF Champions Club is how we encourage sustaining gifts to our Foundation. The Champions Club provides our dedicated supporters the opportunity to make monthly tax-deductible contributions to the care of our rescue horses.
The Champions Club is open to individuals, families, and businesses. Champions can designate a rescue horse to support. The donor's name and a photo of their horse will hang on the new "Wall of Champions" at our barn. All Champions Club members will receive invitations to special tours and events.
Monthly sustained support makes all the difference in the world to our horses. Without it, we could not continue to provide the life-saving work we perform.
ERAF Champions help to offset the costs of care for our horses. These costs include hay & feed, farrier services, veterinary care, and everyday barn needs.